The famed resilience of Kashmiri Pandits is chronicled in Shikara, where a generation confronted with brutal hate nevertheless ensures their children are not engulfed by the storm.
There is surprise. There's happiness. But there are also concerns. There's no one word to describe the mood of Jammu.
A life well-lived is not only about victories. It's also about the fights.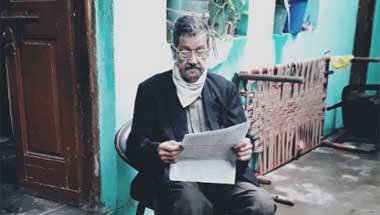 Abdul Majid Khan has fought for workers' rights and communal harmony all his life. He has Bhagat Singh's photograph tucked in his pocket. He remembers when his house was raided by the govt, and his wife's only pair of gold earrings taken away.
The insecurity of one and arrogance of the other is what has led to the indecision over the seat-sharing agreement for the Lok Sabha polls.
People living along the LoC believe that Modi is their saviour in this hour of crisis. They, however, await monetary compensation for treatment of injuries received via shelling from the other side.
While the security of outright separatists can go, why endanger those political voices which do tilt towards India and its democratic processes?
From a young reporter, with love and respect.
J&K media should stop spreading propaganda on how Kashmiri Muslims help the Pandit community on rituals of death. This only covers up how KPs are treated in life.
Reporters are generally expected to not take sides covering judgements. Today, however, was special.