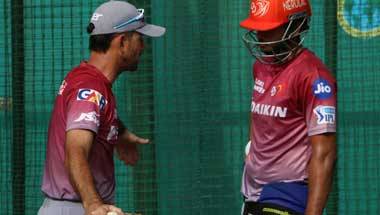 It's like the owners are strolling around in Sarojini Market.
It was on this night 20 years ago that India possessed something that was better than anything, anybody, anywhere else in the world.
What is shocking is their brazenness.
Life gave the baby lemons, Indian media gave Saif Ali Khan and Kareena Kapoor's child limelight.
With a mish-mash of songs, pujas and punarjanam.
He needs to deliver something else this time: faith.
Celebrity prisoners from different fields need to be lockd in a house with CCTVs.
Were we watching 'Cerseiji, Ghar Pe Hain'?
Sushant bhai was everybody's bhai. He was the man of the colony, the solver of problems.