A lot depends on New Delhi managing Sohail Kaskar's extradition from the US.
The Maharashtra ATS, which was earlier investigating the case, had been portrayed as an agency on a witch hunt, targeting innocent people.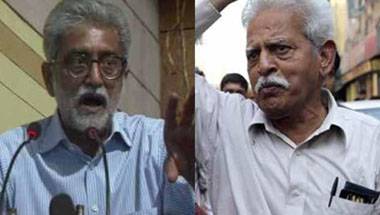 The raids were conducted in Mumbai, Hyderabad, Goa, Delhi and Ranchi.
He would target businessmen dealing in disputed properties, but 'encounter specialist' Pradeep Sharma finally managed to arrest him from Haseena Parker's house.