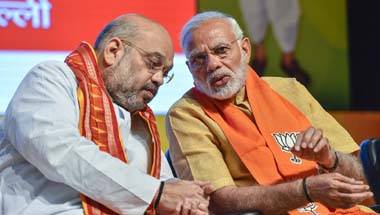 High levels of anti-incumbency is a warning to the political class, and to parliamentary democracy itself.
Unlike 2013 and 2014, it won't be a Modi-wave in the state elections this time.
New Delhi needs to increase exports and find a way to improve its Current Account Deficit.
The minimum support price for crop cannot be fixed on the basis of production cost. They are driven by demand and supply.
Our feudal attitude ensures that we continue to treat our public representatives with exaggerated respect instead of holding them to account.
The politicians are forever concerned about elections and the easiest way to get re-elected is playing the caste and communal card.
The biggest confusion has been the lack of growth of merchandise exports over the last four years.
It is going to be an exciting year politically and the election seems to be closer than what it appeared to be sometime back.
The consumer has not benefitted from low oil prices in the last four years and hence should be shielded when oil prices are rising.
Whimsical policies of taxation have continued in the oil sector.