The best way to divide a country is to make its inhabitants negatively conscious of their own identity.
Ideas that are systematically propagated to fuel terrorism in Kashmir, are not dissimilar to those of right-wing fascism.
Shouldn't every BJP leader also be asked to say 'Hindustan zindabad' to prove his/her Indianness?
Congress social media head Divya Spandana latest jibe at the PM has invited scathing response from the BJP.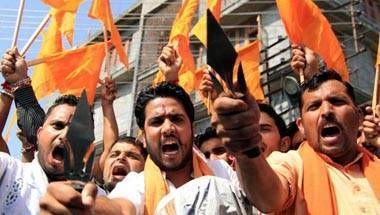 Jinnah did what Golwalkar could not at the time.
If one sees exploitation occurring around them, the first reaction should be to interfere.
There is a long-standing superstition that Uttar Pradesh chief ministers who visit Noida lose their chair.