45 cases, including gangrape and murder, have seen over 150 accused acquitted by lower courts. Allegations of intimidation and bribery run rife. But the govt seems reluctant to appeal further.
With Vadra in the agencies' net, the Modi government has played the 'No Tolerance for Corruption' card whereas the Congress can claim persecution.
The Modi government has not only managed to show that his government is against corruption, but has also created conflict among the opposition ranks.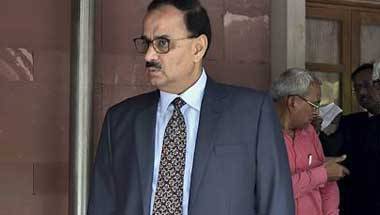 After a select committee moved Verma from CBI, he has refused to take charge of his new post. Will the former CBI director challenge the govt some more? And what could possibly await Verma himself?
In the past few days, allegations have been raised that the government is 'using the CBI for political ends'. Could Verma's return have an impact?
His extradition from Dubai to Delhi was apparently meant to scare the Congress. So far though, Michel has refused to oblige.
There is more here than meets the eye.
While number 1 and number 2 are fighting, what about the faith of over 125 crore Indians resting with the CBI?
Instead of engaging in petty politics, it is the whole country's duty to make sure no other student is forced to shut his books and take up arms.
Had the circular not been downgraded, Mallya would have been detained at the airport itself.