Playing hard cricket, sledging is one thing, cheating quite another.
The SC-appointed committee's job was to implement the Lodha Panel reforms.
The names of young shooters Manu Bhaker and Anish Bhanwala are becoming popular thanks to their performances on the big stage.
|
Gloves Off
|
5-minute read
Just like captain Virat Kohli and the Indian coach do an honest job, so do the people who write on cricket and other sports.
We should instead focus on grooming young talent at a stage where the competition is not very tough.
|
Gloves Off
|
5-minute read
One big factor that separates the tennis great from other champions is humility.
The Indian team's bouncing back has a lot to do with one man's leadership skills.
The victory also proves coach Rahul Dravid's prowess as a mentor.
In terms of fitness, speed, ability to grind points and whack winners, Caroline Wozniacki and Simona Halep define a new generation.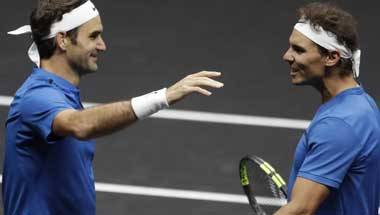 While the Swissman had said that someone his age should not be considered the favourite, his game remains in the masterclass.