I went as a sceptic and came back as an admirer.
Expressing unhappiness with the recent turf war in Delhi, CJI Misra said that a state fails when its governance fails.
For the sake of our democracy, we must take a stand.
The party enjoys an edge over the Opposition and with some deft steps can turn the tide completely in its favour.
The principles of democracy will be flagrantly violated if such practices continue.
While corruption proved to be a non-issue, it was obscene money and big data that ruled the Assembly polls.
Almost every opinion poll suggests the contest is neck-and-neck.
What we need is sustainable progress.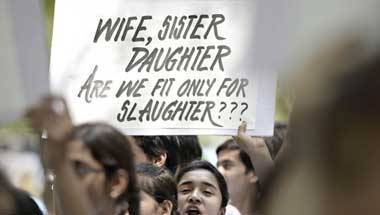 The government can make a hundred laws to protect women, but it will fail because there is no enforcement.
All talks currently are centered around parties and leaders, not policies and visions.