Over the last four years, JNU has been moved decisively away from the youthful idealism of Yuva to the bleakness of Gulaal.
The politics of the last one hundred years has been the story of politicians botching up economic decisions. But even as we foreground the economy, we are only devaluing the grand art of politics.
The drama is devoid of all sobriety and staidness, which, we were told, were enduring characteristics of British politics.
Mushir's distinguished career at Jamia was marked also by his courageous views on 'The Satanic Verses' controversy and free speech. He truly lived by his liberal beliefs.
It was a cricketing metaphor used by Geoffrey Howe that was the undoing of the more long lasting Margaret Thatcher government.
Sadly, over-ambitious and unscrupulous politicians are more likely to succeed electorally.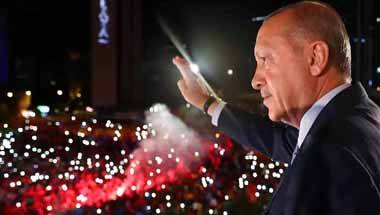 From Turkey to Russia to the Philippines, democratic structures world over are crumbling.