From Jawaharlal Nehru to Rajiv Gandhi, powerful assaults on our freedom of speech have been made by famed netas. Narendra Modi criticised this. But how does he explain the Prashant Kanojia event?
Rajiv Gandhi's alleged proximity to Christian Michel's father, Wally, is closely discussed in the book. It raises as many questions as it answers.
The Congress has been suffering from a steady breakdown in ideological clarity for decades, evident in its confusion over secularism, appeasement politics, even Pakistan. It is now paying the price.
The BJP did not have to do too much as Priyanka Gandhi and the Congress wrote their own doom in the Lok Sabha Elections 2019.
From calling Narendra Modi 'neech' to now screaming cuss words at journalists, the Congress leader has adamantly refused to grow up. He flaunts his undergraduate education but has Mani Shankar Aiyar really learnt much?
It was the first time India had a happily married PM. And one who believed in flamboyant holidays with family and friends.
If the BJP doesn't get a majority, several players will be in high demand in Delhi's political bazaar. These include Mayawati, KCR and Mamata Banerjee. These also include the Congress vying for key ministries.
Aside from Arvind Kejriwal, as many as 42 people contested elections against Narendra Modi from Varanasi in 2014, knowing fully well that they would lose. So, why do they fight? What's in it for them?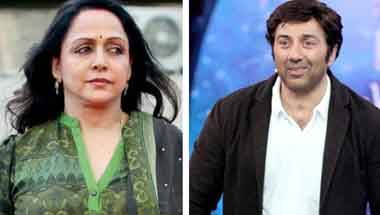 Dharmendra and Hema Malini have each had starry but stormy political innings thus far. As Sunny Deol now enters the raajneetik fray, will he call upon their appeal or go it his way?
As Maneka and Sonia Gandhi hit the headlines for their political moves, a look back at when the two women were just daughters-in-law to PM Indira Gandhi, in whose home a relationship of bickering and an eventual break in embittered ties began.