As TV studios drum up hysteria today, a look-back at how a decisive victory was executed in saner times by a PM who exemplified calm under fire.
The Congress is reaching out to a range of caste groups. It will also ask all its top leaders to contest the Lok Sabha polls; Digivijaya Singh has reportedly said he will stand against PM Modi.
Even as Robert Vadra faces the ED's heat, Priyanka walks a tightrope of familial loyalty and political wisdom. The latter also involves the dilemma of Jyotiraditya Scindia, Madhya Pradesh Congress face, placed in Uttar Pradesh.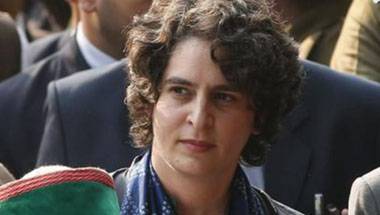 Priyanka's life has seen strange and sublime moments. On the day of Priyanka's wedding with Robert Vadra, two bridegrooms arrived at 10, Janpath claiming that she was married to them!
As the BJP's popularity ratings dive, the Gandhis-Bachchans seem to be coming closer.
The Congress has a long and inglorious history of toppling democratic state governments. Alongside, Narendra Modi and Amit Shah should also think of the repercussions of making similar moves.
The party feels that if it fails to form an alliance with AAP, the BJP stands a chance to repeat its 2014 success, netting all seven Lok Sabha seats in Delhi.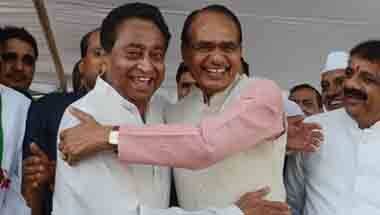 Each issue has the potential to generate a controversy and become a potent poll issue ahead of 2019 Lok Sabha elections.
Digvijaya, along with Bhanwar Jitendra Singh, is apparently in the race for the post of AICC general secretary, vacated recently by Ashok Gehlot.
Sources close to Chouhan say he fancies himself in Atal Bihari Vajpayee's mould.