Pakistan is willing to do anything to gain US support. Donald Trump has his eyes on the 2020 election. The meeting, therefore, was hardly equal. It mainly laid out Imran Khan's KRAs.
The Dalai Lama has said a female successor to him would need to be attractive. He then apologized. But this isn't even his first time. Just what is he trying to preach?
Even as Pakistan's economy collapses and cuts are made in sectors like education, the govt is apparently happy to spend millions on plush carpets and parrot cages for its leaders' homes.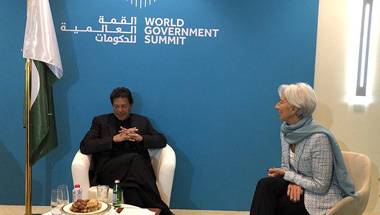 Imran Khan needs to understand the good sense behind the reforms the IMF wants Pakistan to undertake before a bail-out. But it looks like Imran's govt will rely on friends with benefits.
Chinese investors borrow from China's national banks to fund projects in Pakistan. Raw material, labour comes from China. Pakistan finally foots the bill.
Beijing doesn't want the world to know its sinister objective of looting the key national assets of less-developed economies after pulling them into a debt trap.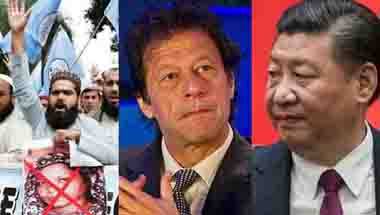 Islamabad's all-weather ally Beijing has said more talks are needed before it extends any monetary help.
It is high time Imran Khan disclosed the conditions on which Saudi Arabia extended financial support to Pakistan.
Under the guise of 'Long live Pak-China friendship', Beijing is simply looting Islamabad.
Sheer hypocrisy. Blatant discrimination. Lies and merit ka janaza. Everything Pakistanis can look forward to with Imran Khan's government.