Parents who fear there kids may miss out on good colleges don't know of the many success stories coming from the not-so-well regarded colleges.
Technology-based learning can be a game-changer, generating huge resources not just through the needs of India but also from a global viewpoint.
The stress is not so much the coaching centre as the parents who put the weight of their expectations on the shoulders of their ward.
Students are compelled to make career choices in school that are likely to stay with them for a significant part of their lives. But do they have adequate information to make such choices at that level?
The blackboards will have to recede a little.
Gandhi's most important and prescriptive principle was to the effect that what you do with your hands will enter your heart.
The salvation of India's endeavour to meaningfully educate its youth lies through the path of technology-based education.
The proposed policy creates room for a healthy blend between skills and knowledge.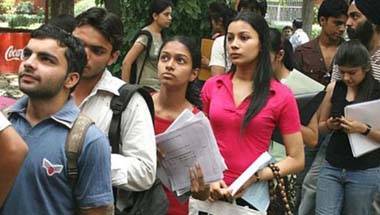 As soon as the board exam results are declared, students and parents stress over skyrocketing cut-offs. But what exactly is fuelling this spike?
The time after a student finishes high school is supposed to be filled with excitement and joy. Instead, the students are stressed out and worried about college admissions.