Islamabad must recognise the fact that talks and terror cannot go hand in hand.
Security ops pause helps peace cause – and hurts militancy.
One of the tasks for urgent attention is the security of the rear areas in J&K and Punjab.
India-Pakistan relationship should be placed on the back-burner in the present environment.
A change in concept of response in the Kashmir Valley is in order.
It would be a travesty if no government came into place even after the people had put their head and heart in the polls.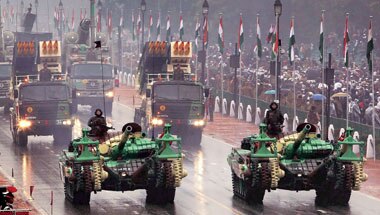 The scope of defence cooperation with the world's leading nation in the field of technology is limitless.
The defence services struggle with infrastructure and equipment issues which appear to be drawing all the attention.
There are opportunities galore and threats lurking around the corner for the state as 2015 heralds.