|
All the rage
|
3-minute read
This wave might have been well timed with the whole Fifty Shades of Grey trilogy.
|
All the rage
|
3-minute read
The industry sees a resurgence of the erstwhile neglected cleavage.
|
All the rage
|
4-minute read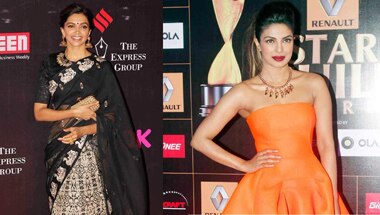 At two recent award events, the Happy New Year star's picks fell rather flat while the Desi Girl wowed everyone with her style sense.
From the time of the rajas and maharajas, jewellery has been part of our history.
Celebrities from Tinseltown have figured out that being casual and candid is in vogue.
|
All the rage
|
4-minute read
One should think twice before going under the knife if you're not under professional medical supervision.
India is a luxury goods market one can no longer take for granted.
|
All the rage
|
5-minute read
From ostentatious designs to modern minimalism, there is no end of the options for those who want to create a unique personalised space.