Philosophers have the luxury and liberty to dwell in the realm of ideas. It is different for the Prime Minister. When it comes to governance, the PM's ideas are only as good as their effective execution.
Sometimes, you feel strong love and respect for people who are farther away than acquaintances. My relationship with Ankit was such where I felt deep admiration and closeness for someone I barely knew.
The iconic battle is an example of how warring armies can be graceful and courteous towards each other. It can teach current-day trolls a lot.
Doesn't he need to address his own constituency back home?
Whatever his personal beliefs, as the prime minister, the eloquent Mr Modi should have reacted to an important verdict by the country's Supreme Court.
Why did clothing, made to express ourselves, become so tightly gendered that we can't even wear a scarf that looks 'for the opposite sex'?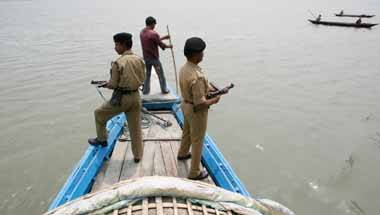 The state administration should issue an apology stating the administrative machinery had been irresponsible in shouldering its responsibilities.
More than anything else, this is a struggle against discrimination, exclusion, and 'otherisation'.
Removing his portrait will be a step towards erasing his sins from our memories.