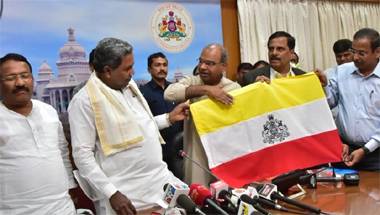 The Karnataka CM has intensified the pitch to assert regional identity ahead of the Assembly elections.
The public is largely in the dark about his role in the note-ban exercise.
The situation India finds itself in today can partly be blamed on the laundering of Hindutva forces that JP allowed to happen.
Belong to middle or upper castes and classes, and try to look the part.
Many women wept over her demise but do they know how many of their kind she let down?
By undermining people's livelihoods, the Modi regime has pushed humanity into a crisis.
Hemant Morparia's 'Meanwhile in Nigeria' is wrong on many levels.
A sensible solution to the dispute lies in the people of Karnataka and Tamil Nadu agreeing on the ways the water will be put to use.
Bangalore fracas akin to the smearing of JNU students.
Indian newspaper and TV coverage has been shamefully one-sided.