Tabu's craft transcends the film's script and works immensely well in both masala and off-beat films
The IPL establishes that cricketers in their 30s or beyond are agile and energetic enough to coexist with, and often outshine, their counterparts in their 20s.
It is not that Bajpayee hasn't had failures. Yet, his ability to bounce back is commendable. His commitment to excellence and fuss-free attitude also stand out in an industry of bling.
John Abraham, with his good looks and rugged physique, has managed to crack the code of a sure-fire hit — nationalism!
A fabulous dancer, a graceful actor, a breath-taking beauty — Bollywood has not seen many like Madhuri. No wonder her fans long to see much more of her.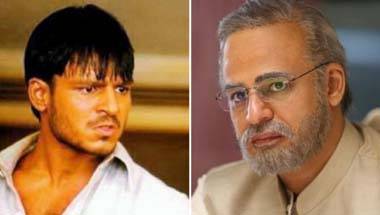 From a promising career in 2002 to no Bollywood hits since 2013, Vivek Oberoi's career has been going steadily downhill. A lot more than politics thus rides on his latest movie
He shocked the BJP with his relentless criticism of PM Modi. And now he's poised to take on his own former colleague Ravi Shankar Prasad in Patna Sahib, in a truly bombastic Bollywood-style clash.
The court has asked 20 questions, including whether TV shows are responsible for these affairs. The reasons are multiple. The search is often only one.
From nepotism to gender pay disparity, Kangana has never shied away from calling a spade a spade, even if that meant a controversy. How many of her colleagues can claim the same?
Devgn is among the most successful stars in the Hindi film industry. But his track record reveals his consistent growth as an actor, risking most unusual roles over the years.