|
School of Thought
|
5-minute read
As Gujarat CM, he had ridiculed the UPA for going soft on the neighbouring country. Now he finds himself in a corner with limited options.
Institutions have a sanctity that individuals cannot be allowed to tamper with, howsoever irresponsible the individuals are.
By attacking each other, on the other hand, journalists are helping the political class in polarising them.
|
School of Thought
|
5-minute read
Why were there no page one stories on Amit Shah's Rs 3,875 rent for a sprawling eight-bedroom house in Lutyens' Delhi?
Not only should the event be cancelled, the lawns of Raj Bhawan, Mahalakshmi Race Course and the rich must also face the dry spell.
|
School of Thought
|
4-minute read
The honest taxpayer is left with no assured financial instrument to park his hard-earned salary.
Those who voted for PM are waiting for the promised Midas touch.
|
School of Thought
|
2-minute read
The shame India experienced in London is thanks to his inexplicable silence back home.
|
School of Thought
|
3-minute read
It is not India, but the government that is intolerant.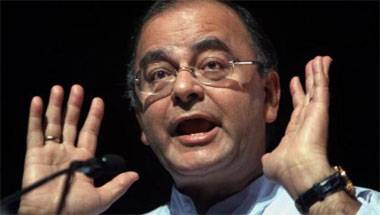 The Union finance minister blames state governments for letting crimes happen but chooses to stay silent on who the criminals are.