Tony Jesudasan reviews Ravi Shankar Etteh's 'Killing Time In Delhi' and rediscovers the city, fittingly titled 'India's Gotham'.
The piece has been co-authored by Yamini Atmavilas, Saachi Bhalla and Sabah Hamid.
An analysis by Neha Chandra in New Delhi and Lokpria Vasudevan in Chennai
A new volume 'Baluchars: The Woven Narrative Silks of Bengal' explores the rich cultural threads that go into the making of the famed Baluchar.
The channel offers you rich exclusives, superior picture and audio quality, and smaller ad breaks.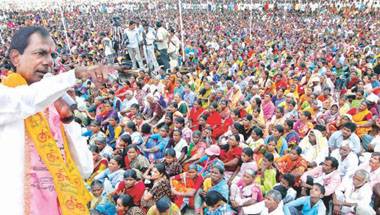 The Telangana Rashtra Samithi is largely KCR's family. And we don't mean his political family. Here is a look at the key contenders from the party.
This article has been co-authored by Sudarshan Ramabadran and Guru Prakash, Research Fellows with the India Foundation.
The author wishes to stay anonymous owing to the contents of the article.
The article is co-authored by Atul K Thakur, a New Delhi-based columnist, and Rajiv Jayaram, a journalist and political commentator.
This article has been co-authored by India Today investigative journalists Divyesh Singh and Md Hizbullah, on the witch-hunting unleashed by Sanatan Sanstha.