The 2019 World Cup final episode calls for a rule that encourages further play after the Super Over. Even if that means a prolonged match, both teams must be armed with equal opportunity.
India is widely considered to be cricket's financial epicentre. But will Indian grounds ever see the kind of crowd present at Melbourne for a test match?
Captain Sharma may be impressive but India will benefit more if captain Kohli marries success.
A player's inability to single-handedly win team games can't be decisive to judge his or her greatness.
One should not complain as long as Virat Kohli gets it right as has been the case with his choice of spinners.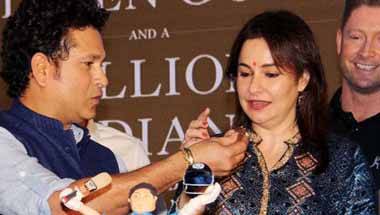 Everyone knew him as someone who could take on the world, and even today India continues to celebrate his genius.
The problem perhaps lies in the team overestimating Pandya's utility on wickets with bounce and lateral movement.
Only the last over finish allowed the crowd to get into the act.
There are always far fewer troubles at their age, unless one refuses to grow up.
Are they the same force that they appeared six months back?