If China has a strategy of containing India, then New Delhi can challenge Beijing's core interests. Alliance with Russia could come in handy.
The relations between the two nations are today driven by the political consensus that strong ties are imperative.
Global trends are evolving rapidly and major powers must redefine ties with each other to match contemporary requirements.
Unless India lends its voice and support to the cause of smaller regional states, China will continue to advance its claims primarily on account of its 'might is right' strategy.
Trump's comments should be ignored with the contempt they deserve and New Delhi should move on to more important matters.
Despite all the baggage, Pompeo's visit has succeeded in injecting a renewed vigour in Indo-US bilateral discourse and in Jaishankar he managed to find a partner who is equally focused on delivering practical outcomes.
Modi's message to Pakistan has been heard around the world and will have serious ramifications for India's global engagement.
|
Musings from afar
|
5-minute read
As the US once again revisits its policy options, New Delhi should be prepared to fight its own battles.
|
Musings from afar
|
5-minute read
As the West remains consumed with its internal problems, the Gulf states are looking for new partners and India's pro-active engagement has given New Delhi a new profile.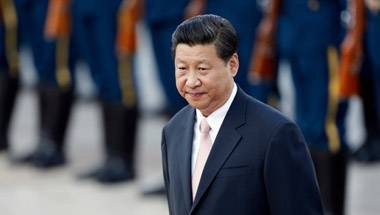 The world is pushing back against Beijing's debt-trap diplomacy.