Medieval Triple Talaq was banned in several Islamic nations, including Pakistan and Bangladesh, decades ago. The delay in India shows the painful grip patriarchal religion has here.
It's been 25 years since Bangladesh closed its doors to me. Despite the chance of living in the West, I chose India out of sheer love. So-called secular forces targeted me. Will others help?
Caste remains as brutal and pervasive as ever in India. But violence against women by men transcends even caste. It threatens all women and it unites all men.
In this view, women of the faith can have no freedom, no talent, no life beyond being actual and sexual slaves of men. Who are free to do as they like. Zaira Wasim's withdrawal is so scary.
In the Lok Sabha, we have now heard the chants of 'Jai Shri Ram' and 'Allah Hu Akbar,' but why do politicians shout religious slogans rather than voice the people's right to food, clothing and shelter?
[Book extract] Though passing a fatwa was illegal as per the laws of the country, it was allowed within the tenets of Islam.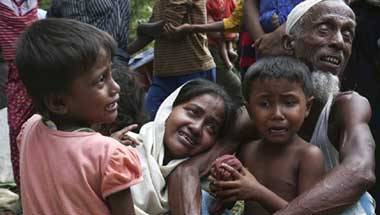 You have banished me from Bangladesh, have no sympathy for assassinated atheist bloggers, yet you have opened the doors for the foreign refugees.
Faced with restrictions and living in exile, acclaimed author of Lajja asks if she has no country, no land to call her own.
[Book extract] Without allowing criticism of Islam, it will be difficult for Muslim countries to separate the State and religion.
The Bangladesh government has done nothing to save these important and urgent voices of reason.