Andhra Pradesh and Telangana could lock horns at the Apex Council meeting of the Water Resources Ministry on August 5 over the sharing of Krishna waters.
|
Sunny Side Down
|
2-minute read
Epidemiologists point out that Telangana now needs to enforce a comprehensive preventive strategy to arrest the transmission of the disease.
Jagan Mohan Reddy plans to have three capitals for the state for the decentralised and equitable development of all three regions. But the TDP is determined to scuttle it.
|
Sunny Side Down
|
3-minute read
KCR's farmer-centric approach is to ensure that the state prospers through scientific crop cultivation based on expert advice.
|
Sunny Side Down
|
2-minute read
The state is concerned that the existing laws are oriented towards the issuance of clearance and no-objection certificates than ensuring strict compliance with the norms and environmental audit.
|
Sunny Side Down
|
3-minute read
Apart from the imported South Korean test kits, Andhra Pradesh is innovatively using TrueNat machines that are actually used for tuberculosis testing.
Retaliatory strikes of this nature are commonplace in the tactics of the Left-wing extremists. But the Gadchiroli attack could have been avoided.
Another term is not only what KCR has his eyes on. He wants his son KTR to slip into the saddle.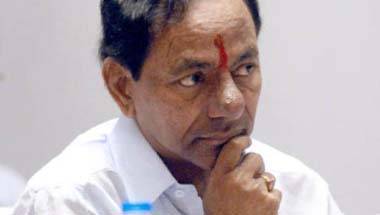 Congress steered praja kutami (people's alliance) is determined to dislodge the TRS in the first-ever assembly election in the state.
Naidu is eyeing a grand alliance in Telangana which will provide him mileage in both Lok Sabha 2019 and Andhra Pradesh Assembly elections.