The 'Khan Market' tag came about because Delhi always had a hybrid of the socially networked with easy political access, but true intellectuals like Girish Karnad are known simply by their ideas.
From booth to booth reviews to offering women free metro and bus rides, here's how AAP is making Delhi difficult for the BJP to conquer.
Rahul Gandhi never inherited a party that had much internal coherence or ethical power. Rajiv Gandhi had weakened the Congress through the choices he made. It's unfair to blame only Rahul today.
Whatever the outcome of Lok Sabha 2019, one figure has been the central issue of this election, so much so that even BJP's identity has been entirely subsumed in one man, Narendra Modi.
Why does Time Magazine in particular get under the skin of BJP politicians when, in fact, it mostly states the known about Indian Prime Ministers? Its latest issue is no exception. Neither is the furor over it.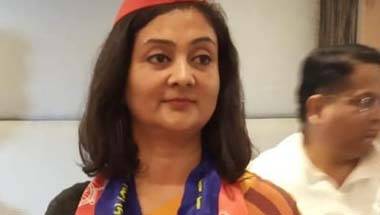 In the crucial Benaras election, locals are mystified about the Congress' choice of Ajay Rai. Meanwhile, the rooted Shalini Yadav takes on PM Modi as the gathbandhan's candidate.
BJP is now the richest political party in India. With wealth raining in, often from crony capitalist sources, hidden in schemes like electoral bonds, money is changing our politics for the worse.
The BJP will need to overcome the sheer arithmetical superiority of the grand alliance in more seats in Uttar Pradesh. And it will have to assuage allies who feel the party is a one-man show.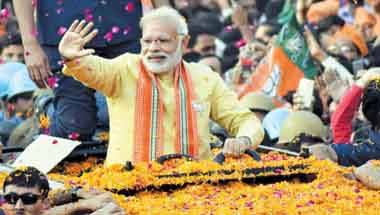 Early in the elections, Uttar Pradesh has mirrored many paradoxes. Modi has superstar status. That might not get him votes. The BJP has built a non-Yadav, non-Jat voter base. But many could swing back to familiar caste and community voting patterns.
Asaduddin Owaisi is arguably the most forceful and significant Indian Muslim voice today.