This is your time. Detox from the forwards, the news and your phone for half a day and make an effort to connect to whoever is in front of you, even if the only person with you is the one in the mirror.
Contrary to popular thought, toilet paper is not the new gold. Regardless of the panic hoarding, the world is unlikely to run out of it anytime soon. Facemasks, on the other hand, have been rendered real gold.
All we have to do to win this war is watch the free TV, eat the delivered food, read to our children, sanitise and stay in. Impossible for us undisciplined Parisians addicted to being outside.
The casual ease of her demeanour is immensely attractive.
These women genuinely believe they have convincingly fooled the world and that in reality they just got lucky.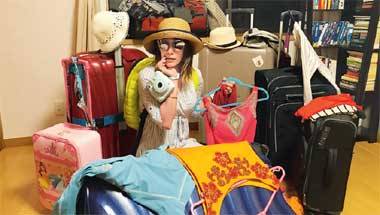 Don't be the horrible, obnoxious traveller.
It is an electric assist bicycle that comes with a rechargeable battery and helps you whiz uphill, lugging groceries, multiple children, dogs, plants, strollers and more.
The monotony and friction of shared parenthood build walls of exhausted boredom around the most romantic of us.
'Friend-fluence' is not to be underestimated.
Giving your children the skill to survive is essential to nurture them into becoming a happy well-rounded person.