The casual ease of her demeanour is immensely attractive.
These women genuinely believe they have convincingly fooled the world and that in reality they just got lucky.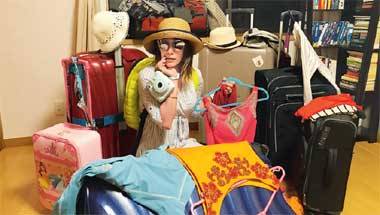 Don't be the horrible, obnoxious traveller.
It is an electric assist bicycle that comes with a rechargeable battery and helps you whiz uphill, lugging groceries, multiple children, dogs, plants, strollers and more.
The monotony and friction of shared parenthood build walls of exhausted boredom around the most romantic of us.
'Friend-fluence' is not to be underestimated.
Giving your children the skill to survive is essential to nurture them into becoming a happy well-rounded person.
The problems arise when we start buying other people's string of fairytale moments as their uninterrupted reality.
The flower does not lose its exquisiteness by being temporary. If anything, its ephemeral nature adds to its appeal.
Listening to the brave women, you drew strength and felt motivated to conquer all the big and small demons in your own life.