Savitri could shed precisely two tears from one eye in one take without glycerin.
The contrast to reality in Bharat Ane Nenu is too stark, yet you come away feeling somewhat brushed by that magical optimism.
The Ram Charan and Samantha Akkineni starrer has certainly touched a few chords.
The Bollywood veteran is also seen holding secret daru sessions and going to Amsterdam for bachelor's party.
Nothing is as it seems in the film, although all secrets are hidden in plain view.
Locals will ensure she goes back with happy memories of the city's tehzeeb and mehmaan nawazi.
The growth curves are indeed drool-worthy.
In Nene Raju Nene Manthri, he starts off as a simple moneylender who stutters when nervous.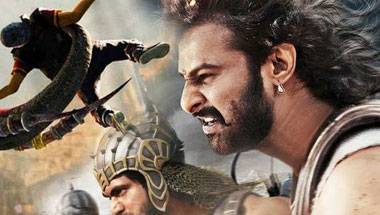 Fans are waiting with bated breath to watch Baahubali 2: The Conclusion.
The artist talks to Mona Ramavat about the journey of translating the grandiose world of Mahishmati onto the screen.