Those who have followed Tamil Nadu's politics over the last five decades will know that aides rarely become leaders.
Chennai did not burn. It came to a standstill.
If Amma's Tamil Nadu burns, there is no one to put the fires out.
Maybe the American TV show is actually allowing us all to be right, for once.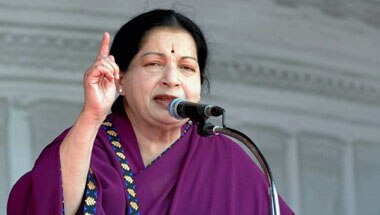 It makes no sense for Amma to have public support. So, why does she remain popular?
At this point, one wonders whether the past seasons have been all about garnering our support for the White Walkers.
The celebrated athlete's story has suddenly drawn the world's attention to our collective insensitivity towards transgender and intersex people.
How can a cause such as the 'burden of the thaali' be said to have any significance when husbands are entitled by law to rape their wives?
The ban on 'Unfreedom' shows us that India has only become more regressive in the two decades since 'Fire' released.
If there is a takeaway at all from the documentary, should be that the only way we can put an end to rape is to lock up the perpetrators, and throw away the key.