Some legends say the yeti prey on intruders scaling the peaks. At other times, they have been known to appear out of raging blizzards and help mountaineers find their way.
Everyone who handled artefacts belonging to King Tut's tomb died under mysterious circumstances. The Indian Museum in Kolkata has a small Egyptian collection.
Smearing clothes with violent colours and intoxicating oneself is believed to invoke the demons within. It is only then that they can be exorcised. And Holi thus ends peacefully with a soothing bath and pristine white.
Many have spotted a long stream of misty shapes slowly walking in a line towards the sea. Those who know, fear it, but also bow their heads in prayer for it.
From attracting wealth to warding off evil, ancient civilisations had many a secret that promises you all this, and more.
Could a mazar in the compound of 10 Janpath Road perhaps be a reason for the dark circumstances that dogged some of its inhabitants?
The temple's past is steeped in blood, as it goes back to the time of the Jaintia kings, when human sacrifices were made here.
If you offer your soul and speak your heart, they say the Yoginis listen.
The forest is an intrinsic part of the old culture of the East Khasi Hills, and the very heart of the magic which shrouds Meghalaya.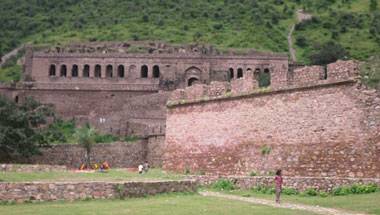 Bhangarh has a past, which still lives and walks side by side those who believe.