The chairman's speech at the RIL's 42nd annual general meeting left many Indians excited and confused.
If solidarity among citizens is premised on hatred for the warring neighbour, it is severely problematic.
Asking people to leave their 'Hindu rashtra' seems to be BJP's favourite choice of weapon.
Unlike Modi and Nitish, the Congress scion doesn't have the political acumen or experience to lead from the front.
Development has taken a back seat while the PM is busy with photo shoots.
Mired in controversies for some time, these two bagged the third and fourth place in MHRD's India Rankings, 2016.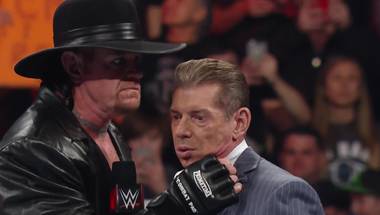 The Undertaker truly lived up to his reputation.
Some of the biggest icons of the world's largest democracy haven't been free from Islamophobia either.
Political parties like Congress, Shiv Sena, SP are controlled by families whereas BJP's remote control rests with RSS.
He had felt enraged and criticised the term 'saffron terrorism'.