I get suspicious. Who delivered it? Oh, looks like the soldier didn't leave.
Indian communist outfits have become the biggest threat to freedom of expression and tolerance in a rapidly developing and progressing India.
The hero of all that India witnesses today.
Particularly significant are his views on Communists, Muslims and the conversion of Hindus as chronicled by his daughter.
The steely will of our warriors was evident - the radiant faces of our officers and their proud spouses made it clear we are winners.
The secular media's 'shut up-don't-tell-us-anything-we-know-what-to-do' attitude is not going to help anyone.
The PM's statement has upset that mindset of maintaining a safe distance from Dalits and using them only for political purposes.
Union home minister bravely hit out at Pakistan's involvement in glorifying Kashmiri terrorists, which left the unruly neighbour seething but exposed.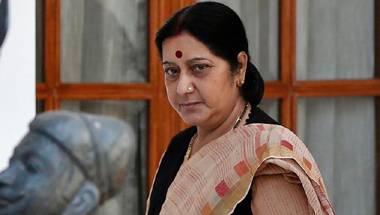 There is a new awakening in South Block, powered and inspired by Prime Minister Narendra Modi's doctrine to help every Indian.
Such agents of disaster must be driven out by all those Kashmiri Muslims who want peace in the Valley.