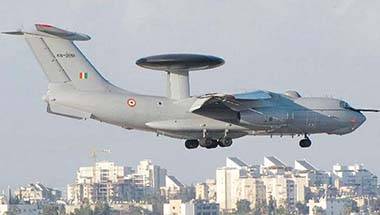 Air assets do not come cheap, but it is a price that the nation must be willing to pay for safeguarding its sovereignty.
This year, only Rs 93,982 crore have been made available for the three services together.
India's low budget for the armed forces should not be allowed to handicap our first-rate war fighters.
The dragon, however, does not forget easily and the next round could be different.
Islamabad's belligerence being witnessed now could be the first signal of an emerging puppeteer.
The defence budget has declined over the past decades to hit a record low of 1.56 per cent of the GDP in 2017-18.
We need to plan for the long-term and be seen as offering strategic dependability to our friends.
One needs to understand what is Thucydides Trap.
Currently, of the total arms imports of India, Israel is third (7.9 per cent) after Russia (68.29 per cent) and the US (14.5 per cent).
While uniformed forces bear the weapons it is the civilian who is the frontline soldier, so poignantly seen in St Petersburg and Stockholm.