It will be great if we get more leaders in sari.
The film's focus on a real social malaise like drug abuse has thrown open an important debate.
The realisation of a shared heritage between the people of the two countries could lead to lasting peace in the neighbourhood.
Babies-on-demand are produced for a variety of reasons - most of them quite unromantic.
Is enterprise in this country being killed by our anxiety to have a safety net?
Ahead of Kerala and West Bengal elections, we need to ask why, in a democracy, is it necessary to kill your opponent?
AAP, which receives a lot of support from NRIs, must be educated by them about how countries in the West look after their senior citizens.
Why would anyone deny the child of a cowherd the right to go to the market? And kill him for it?
Would a mainstream Indian actor have been able to play Fawad Khan's role without worrying about his image?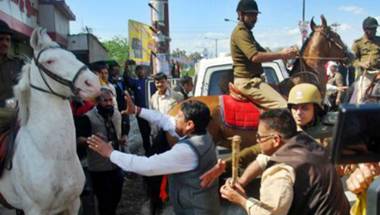 In the wake of Shaktiman's tragedy, all political parties must tell their troops to behave.