US import of elephant trophies has traumatic implications for India too
While the African elephant is vulnerable, its Asian counterpart is an endangered species.

Avilash Roul
Asian elephants will be scared for survival along with their counterparts in Africa after a unilateral decision by the Donald Trump administration to allow import of elephant trophies - even though the decision has been put on hold for now.
Big-game trophy decision will be announced next week but will be very hard pressed to change my mind that this horror show in any way helps conservation of Elephants or any other animal.

— Donald J. Trump (@realDonaldTrump) November 19, 2017
Put big game trophy decision on hold until such time as I review all conservation facts. Under study for years. Will update soon with Secretary Zinke. Thank you!

— Donald J. Trump (@realDonaldTrump) November 18, 2017
On November 13, the US federal agency - Fish and Wildlife Service - issued import permits for Zimbabwe elephant trophies taken on or before December 31, 2018.
No, this is not related to the house arrest of Zimbabwe's President Robert Mugabe by the country's army. Or is it? Interestingly, back home in the US, the Republican chairman of the House Foreign Affairs Committee, Ed Royce, termed the permit a "wrong move at the wrong time". Indeed, the present political uncertainty in Zimbabwe would certainly encourage "blood money" to thrive through illegal trade of the pachyderm's body parts.
If poachers and illegal wildlife traders were on social media, especially on Twitter, several elephants would have already been hunted down in India. There is no dearth of examples in history where hunger for animal trophies endangered the existence of several species. The most striking example for people in India is how successive invaders/rulers critically endangered the tiger population. The US government's decision will hit the concerted efforts at curbing illegal trade in animal parts.
Ironically, at a time when the US state department has been cutting down aid across the world, it has tried to rationalise the move by saying that permitting importation of derivatives from African elephant (Loxodonta Africana) - killed as part of a sporting activity - will generate financial support to protect vulnerable species in Africa. The Fish and Wildlife Service said that permitting elephants from Zimbabwe and Zambia to be brought back as trophies will raise money for conservation programmes. In fact, ivory from a poached elephant sells in the black market for about $21,000.
India certainly has all the reasons to be alarmed over the development as it will surely have an adverse impact on the 27,000 Asian elephants in India.
First, it is difficult to distinguish between tusks of Asian and African elephants, or their by-products for the customs department or international observers or in the international market. Second, both male and female African elephant have tusks, but only male Asian elephant has tusks. The poaching of male elephant in India would thus also hit the gender balance in their population.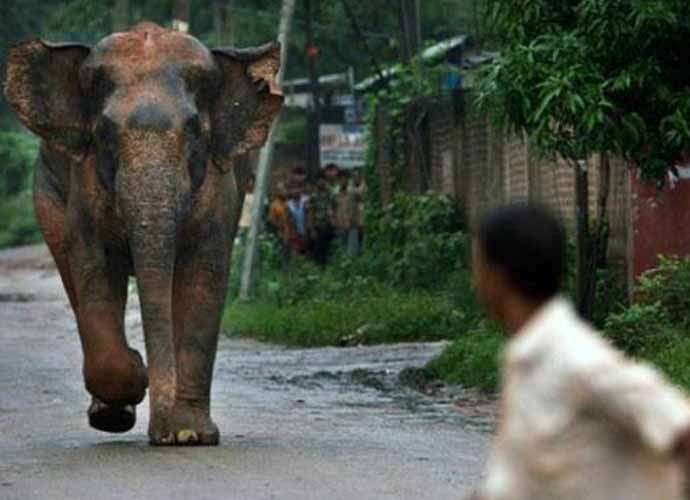 Last but not the least, while the African elephant is vulnerable, its Asian counterpart is an endangered species under the IUCN Red list as well as in Appendix-I in inter-governmental Convention on International Trade in Endangered Species of Flora and Fauna (CITES) - the body tasked with regulating wildlife trade, which prohibits all commercial international trade of the Asian elephant. Since 2002, India has been struggling at CITES to seek a complete ban on the commercial trade of both African and Asian elephants.
Despite Project Elephant (1992) and Indian Wildlife (Protection) Act of 1972 being dedicated to protect elephants in India, both domestic and international demand for its ivory have reduced their population. In the last five years, elephant population has decreased 10 per cent due to poaching in Western Ghats, Odisha and Assam. In addition, destruction and fragmentation of its habitats and corridors have proportionately increased the frequency of human-elephant conflicts as has been seen in recent reports.
While the illegal trade and poaching of elephants go on, the US permit has added salt to the injury. Elephant is part of the official logo of CITES as well as the official symbol of the Republican Party of the US. As President Trump hails from the Republican Party, he must strongly disapprove the permit for importing the trophies.
The key to global wildlife conservation in the 21st century must be to craft solutions that meet the specific requirements of each species. A single nation's unilateral decision, which has a large appetite for consumerism, surely jeopardises the global conservation efforts.
Also read: How Calcutta kept alive a line of William Shakespeare's family
The views and opinions expressed in this article are those of the authors and do not necessarily reflect the official policy or position of DailyO.in or the India Today Group. The writers are solely responsible for any claims arising out of the contents of this article.