DailyO Hall of Fame: What set social media on fire this December!
There's been a flood of news. A deluge of views. And many waves of worthies. But don't worry, dear readers. Our monthly Hall of Fame will tell you exactly what you need to know. Ignore the rest.

DailyBite
For ages to remember! (Photo: Instagram)
The wedding of all weddings
Forget all weddings you have ever witnessed. Forget all foreign locations, mind-numbing fireworks, etc. Remember this one, which brought the entire world on a platter to Udaipur. Beyonce performed and all Bollywood stars queued up to showcase their talent (if any).
This wedding made headlines, memes, gifs, videos, and entertained us throughout the month.
Legit #Results2018 pic.twitter.com/IJODrYEMQN

— Rafale Gandhi (@RoflGandhi_) December 11, 2018
Election of all elections
The results of the Assembly elections in Madhya Pradesh, Rajasthan, Chhattisgarh, Telangana and Mizoram were declared. The Congress's victory in three states in the Hindi heartland provided much-needed gusto to our political narrative, and also sounded the bugle for the 2019 Lok Sabha elections.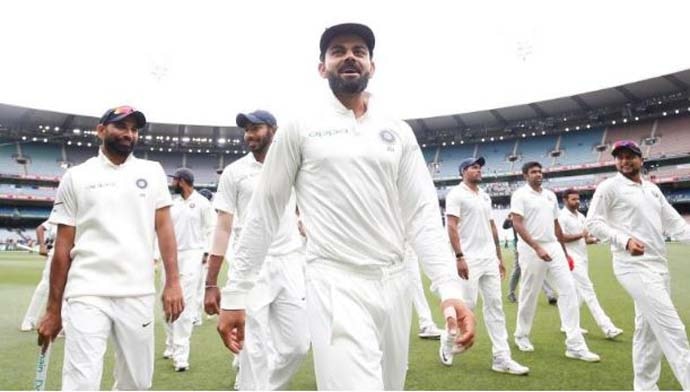 Leaving all criticisms behind. (Photo: BCCI)
Test of all tests
India succeeded to retain the Border-Gavaskar Trophy with a comprehensive 137-run win in the third Test of a four-match series. India thus won a Test match at the iconic MCG after 37 years when Sunil Gavaskar's men beat Greg Chappell's side in the 1980-81 series.
He ruled the country... He wrote the book... and we set Twitter on fire. (Photo: Twitter)
Trailer of all trailers
So, we all knew that a movie based on Sanjaya Baru's book The Accidental Prime Minister was being made with Anupam Kher essaying the lead role. The trailer released this month and it became the best 'crossover' between Bollywood and politics. The BJP tweeted the trailer from its official handle and Anupam Kher said he won't back off despite Congress protests. Meanwhile, there were reports of the Congress even banning the movie to be released on January 11, but the party has dismissed the claims.
My father & I have worn pherans to official functions many times over the years & will continue to do so, silly government orders not withstanding. #dontbanourpheran #revokepheranban. pic.twitter.com/nEsjpMd4XB

— Omar Abdullah (@OmarAbdullah) December 18, 2018
Pheran Flap
Twitter got flooded with photos of pheran-clad people in the wake of an apparent ban on wearing the pheran — long, woollen winter robe — in Jammu and Kashmir. The order apparently intended to impose a formal dress code in government offices but was later withdrawn as it drew flak on social media as it was seen as a cultural onslaught.
Also Read: How I discovered what love is