Indians, Pakistanis bond on Reddit: Talk about Partition, TV and Arnab
Surprisingly, the discussion had nothing to do with politics.
Just two days ago, social networking website Reddit hosted a dialogue between the people of India and Pakistan. The thread directed folks from Pakistan to put questions to Indians and surprisingly, the discussion was entirely apolitical.
Instead, people from Pakistan asked why Indian talk shows/news bulletins are so dramatic and theatrical, and whether Times Now news anchor Arnab Goswami is really famous, besides talking about the existing stereotypes between North Indians and South Indians.
Questions about India
Answers
Sensitisation of media in India and Pakistan
Partition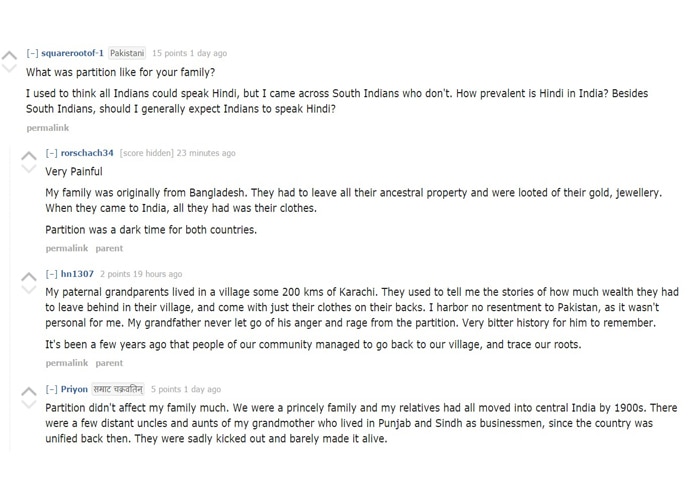 If Mumbai attacks hadn't happened
One thing to respect about Pakistanis
The views and opinions expressed in this article are those of the authors and do not necessarily reflect the official policy or position of DailyO.in or the India Today Group. The writers are solely responsible for any claims arising out of the contents of this article.