Why did #MeToo survivors stay silent for so long
They are threatened with loss of livelihood. With the loss of reputations.
As more #MeToo allegations surface, I cannot help but feel sickened to the pit of my stomach. This is the truth behind predators and true-blue wolves in sheep's clothing. Behind this façade of cultured father figures like Alok Nath, lies the worst kind of evil. This has always been so.
But people are shocked. As if the kind of narrative one would expect to see in a realistic drama does not come from real life.
What I cannot help but be surprised by, is not the survivors accounts or the accused's version, but of people's surprise and questions like "Why now?" and "him too?".
Yes him too.
No, Nana Patekar's reputation for "doing social work" does not take away from the fact that he may have harassed Tanushree Dutta. Alok Nath's "sanskari babuji" act is just that — an act. And he may be as villainous as they come.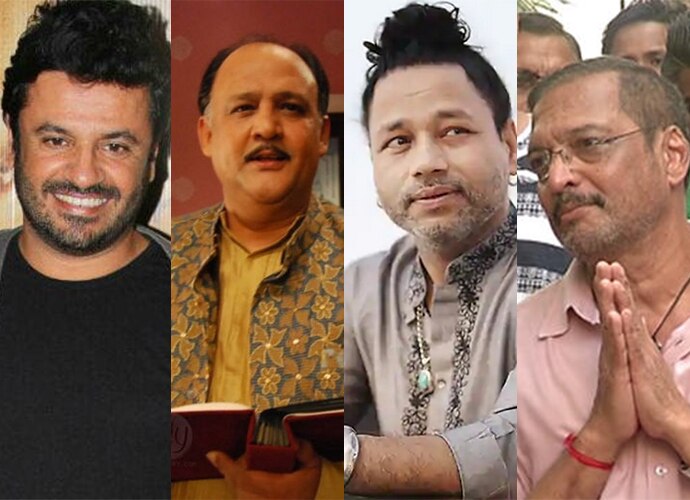 I cannot help but be surprised by people's surprise and questions like "Why now?" and "him too?". (Photo: DailyO)
And why do we stay silent? Because the world silences us. With the threat of loss of livelihood. With the loss of reputations. With the threat of possible acid attacks. With the threat of the films of their trauma being shared on social media. With threats to life.
All those things — tangible and intangible — that you may hold dear to you, can be used to coerce you into silence.
There are women who abet it too. Women who help these patriarchal notions exist who help uphold this oppressive silence.
A so-called liberated woman, a sitting MP and a mother of two daughters said live, on record, not two days ago, "Good girls from good backgrounds do not speak about these issues. They learn to handle it and take it in their stride."
But in their bid to learn to handle it they create an atmosphere of silence. Vinta Nanda says so herself: "The only reason I'm telling this story now is because I don't want that any girl should ever fear holding the truth back. What followed because of my silence was even worse. I became easy prey because the message had been put out that I was afraid and so I would not open my mouth."
By now her post is viral, so you know she also said, "The couple of times that I wrote about what I had gone through created more complications because I stopped getting work."
And this is how you can help.
Not by saying #NotAllMen, but by putting your money where your mouth is. By ensuring that just because a woman has spoken she should not lose her job. Or by speaking up when she does. And by continuing to talk about it.
Also read: Just a moment: Why I believe little will come out of #MeToo
The views and opinions expressed in this article are those of the authors and do not necessarily reflect the official policy or position of DailyO.in or the India Today Group. The writers are solely responsible for any claims arising out of the contents of this article.