Delhi air pollution: Why have we stopped debating burning of farm stubble?
It's time we helped our farmers out of this morass.
In a never-ending cycle, the weather changes from scorching heat to chilly winters and back to intense heat. This pattern goes on and on, year after year. Following this rhythm of change, we just saw a year pass us by.
Also, going on simultaneously along with the change of seasons is the natural formation of fog and man-made smog.
However, this seasonal change has seen some relief come in with the news of farmer suicides seeing a temporary subsiding. This relief can be attributed to rabbi crops bringing a ray of a renewed hope for the survival of our peasantry in our remote villages.
Even as we consume both wheat and rice everyday, none of us seem really concerned about the state of farmers, who grow them, as they continue to toil season after season to ensure our basic needs are taken care of. Not too long ago we were engrossed in lengthy debates about the impact of stubble burning - a common feature in Haryana and Punjab - on the air we breathe. But the pertinent question to ask is whether we have found any sustainable solution to deal with this problem in 2018 or in the years ahead. The answer appears to be a simple no.
With hardly any cost-effective alternatives having been made available on a mass-scale so far, farmers, especially those with smaller landholdings, are left with no option other than setting fire to the crop residue to clear the fields.
According to an estimate, a farmer requires at least 10 labourers to clear every acre of farmland. The average daily wage for a labourer may go over Rs 400 a day when demand rises. This means a farmer will have to spend Rs 4,000 per day for about 20 days at least to clear the stubble for just one acre of farmland, which adds a burden of Rs 80,000 on him.
As against this, a stubble cultivator that can cut the 1.5-feet-high stalks for easier disposal of crop residues costs around Rs 10 lakh, which is too costly for most farmers. This leaves farmers with no option, but burn the crop in the fields itself.
The smoke that arises from this stubble burning pollutes the air not just in Punjab and Haryana, but also in the National Capital Region.
Considering the grave impact stubble burning has on public health, I would suggest the budgetary allocations under the Mahatma Gandhi National Rural Employment Guarantee scheme at least for the states of Punjab and Haryana should be suitably enhanced to ensure the availability of manual labour in these states during October-November.
For a long-term solution, the research and development divisions of leading technical institutes of Punjab such as the Punjab Engineering College, IIT-Ropar and NIT Kurukshetra should take up serious research to find other viable means to deal with the huge quantities of stubble.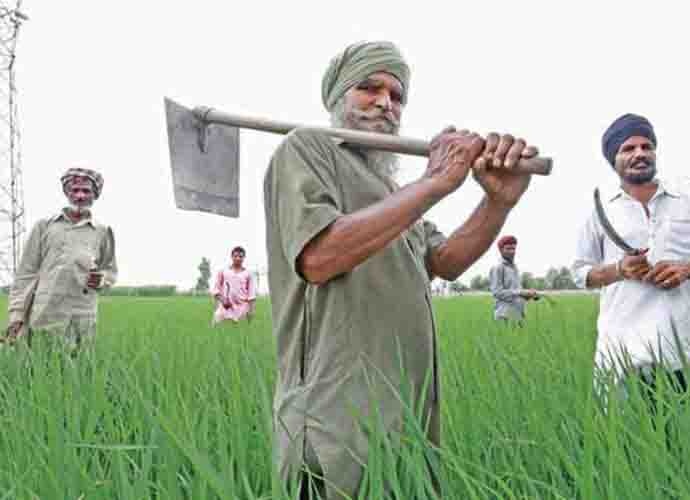 Apart from this, leading automobile companies such as Maruti Suzuki India Ltd (MSIL), Mahindra & Mahindra, and farm equipment division of Escorts Limited should work on this area as part of their corporate social responsibility. These companies can help build smaller machines, much like small cars, to help is stubble disposal.
The 2018-19 Budget should include special outlays and incentives to promote the development of such machines. The government could consider zero GST on such machines for the first five years after their launch. If the ideas seem workable, the government should encourage public sector undertakings such as the Indian Farmers Fertiliser Cooperative, Krishak Bharati Cooperative, Zuari Agro, etc, to tie up with MSIL to buy such machines in bulk and offer them to small farmers on subsidised rentals to support this massive transformation.
We also need to introduce "happy seeder" programmes that aim at making optimal use of the organic residue for the next crop. The Straw Management System developed by Punjab Agricultural University, Ludhiana, incorporating the use of a machine mounted on tractors that cuts, lifts straw, sows seeds in the soil and then covers the same with straw evenly placed on fields, is a welcome step.
The other important issue that needs to be looked at to reduce farm distress is an early resolution of the long-pending issue of the minimum support price for farm produce. We have already seen massive protests over the issue in Maharashtra, Madhya Pradesh, Gujarat, Punjab, Uttar Pradesh, Haryana. Not to forget the day when three lakh farmers descended on the capital only to draw the government's attention to their plight.
Protests or no protests, it is as important for the country to save its farmers as it is to save our soldiers given that both form the backbone of the country.
Also read: Why Rajinikanth's political debut is unlikely to be a blockbuster
The views and opinions expressed in this article are those of the authors and do not necessarily reflect the official policy or position of DailyO.in or the India Today Group. The writers are solely responsible for any claims arising out of the contents of this article.