How online dating became a stalking nightmare for my friend
'His was the same twisted psyche - when spurned, stalk, abuse, harass, molest or rape the woman.'
Tania Ameer
When Varnika Kundu was stalked and harassed by Vikas Barala, the son of Haryana BJP chief, a wise old man felt she had it coming since she was out after 12 in the night. But it's not that women are stalked or harassed only when they stay out, they are not safe even online.
As a woman, one is always scared that a jilted pervert might post abusive messages or upload morphed photos of her on her timeline. Another key concern in the digital space is that of "identity theft", wherein her perpetrator might resort to extreme measures by hacking her email accounts and then accessing her financial records or maligning her on social media.
Below reproduced is a case of online stalking narrated by my friend Niharika Dutt (named changed) who faced harassment while using popular dating apps.
I decided to take a plunge into the world of online dating after hearing and witnessing numerous success stories of love - how so many young men and women found their Mr and Ms Right online. This was about two years ago, when a friend enthusiastically installed Tinder, Aisle and OK Cupid (OKC) on my phone, citing her own success story of finding "true love" through OKC. While Tinder was easy to use, with a swipe you decide to "like" or "unlike" someone, OKC was a bit more exhaustive with numerous questions, including your detailed likes/dislikes on your choices in music, food, love etc.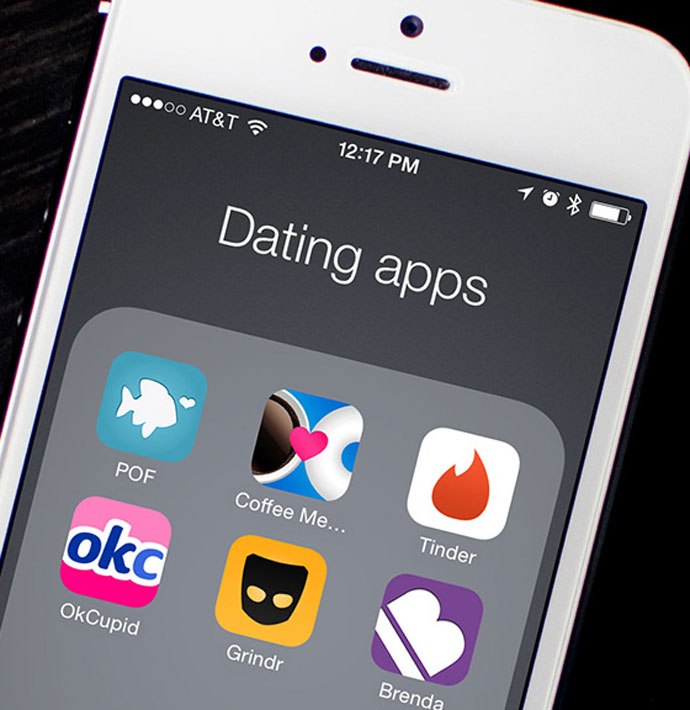 I used the apps simultaneously and being a complete novice on the online dating space, I started chatting with one of the first "matches" on OKC. This guy – Rahul (name changed) – started a "normal" conversation: on my hobby, favourite food, reading habits, choice in music and others. I must say that nowadays the concept of talking/conversing has become redundant. People seem to have moved to the "get-it-on" mode and then swipe to the next "match" and move on.
But Rahul seemed to be different. He was more interested in talking on the app. After a week of reasonably decent conversations on food, travel and music, we decided to meet. For your information, I had kept my mother in the loop and told her I was going to meet him.
So, we met at Khan Market in one of the rooftop cafes around 5.30pm one day. Within a minute, I realised the person sitting in front of me was not the same guy with whom I had been exchanging texts in the past week. He fumbled when I asked him about the conversations we had about books, travel and music. After ordering a cappuccino each, an uncomfortable silence followed.
He looked at me and the next question made me nearly fall off my chair. "So, tell me what to do you do… (one would expect him to say, for a living) for sex?" I nearly choked on my coffee, trying to come to terms with what he said. I was nervous and terrified. I started to talk about random things - coffee, the décor of the place etc.
He then asked if I was new to the online dating space, I replied in affirmative. To give me an overview of "what really happens online" - he narrated a series of "conquests" through the apps he had created profiles on. One of the flimsiest stories was about an American student visiting India for a week, who was on one of the apps. They met and parted ways after a week of very satisfying BDSM activities. He also proudly claimed to hold the record of having get laid on every date. His next monologue focused on a series detailing his list of "casual" partners and how successfully he was able to "manage" four women in a day.
By this time, I couldn't take all that any longer and made a dash for home.
After reaching home, I got nearly 55 calls on my phone, 30 WhatsApp messages, 30 SMSes and another 70 similar messages on the app, mostly saying "What happened" and ending with "Now you see what I do to you".
I uninstalled the app instantly and blocked him on WhatsApp. I guess the male ego was hurt, and he started calling me incessantly. I blocked his calls too. Then followed vicious abusive SMSes, that were blocked as well.
That day, I just lay back shivering and kept thinking what would be his next move. I couldn't believe my luck that I was able to run away from that place and save myself.
His was the same twisted psyche - when spurned, stalk, abuse, harass, molest or rape the woman.
In any case, a week later I thought it was over. But I was wrong. He again started calling me, this time from unknown numbers. If I happened to answer, the voice on the other end would unleash a stream of abuses. He stalked me on social media, sent requests on Facebook with fake profiles, wrote on my Twitter timeline. He stalked me on possible social media platform.
I realised how dangerous online dating could get. At least, I was not meant for the digital love. This incident shook me up so much that even the thought of such dating apps scared me. I have uninstalled them and under no circumstances will ever think of revisiting such spaces ever again.
Niharika may have uninstalled the apps, but horrific memories of the encounter continues to haunt her. Such cases whether online or on the offline domain, raises the larger social issue of men being unable to understand the concept of "consent" - when a no means no. No matter how many tips are available on "how to date a woman" – the twisted logic of when she says "no" means "yes", continues to exist among Indian men.
When would men like Rahul understand that a "no" is exactly what a woman means when she says it.
Also read: Why online dating isn't for girls like me
The views and opinions expressed in this article are those of the authors and do not necessarily reflect the official policy or position of DailyO.in or the India Today Group. The writers are solely responsible for any claims arising out of the contents of this article.