Sikkim standoff: Will India's ties with China ever recover?
It will take a lot of diplomatic work to get out of this peacefully.
The Sikkim standoff continues between India and China even as diplomats try to find ways to end it. It is likely that a peaceful solution will be found even though neither side is likely to back down.
The strategic costs for backing down for India will be high. Even if the resolution to the standoff is peaceful, the so far troubled but stable relations between India and China won't be the same again.
In its effort to hammer India into submission to Chinese demands to pull back its troops from Doklam, statements from the People's Liberation Army (PLA) of China and editorials in Chinese media give away what the Chinese rulers are thinking.
The Chinese media is tightly controlled by the Communist Party of China (CCP). Post-Tiananmen Square massacre it has been controlled even more tightly and young Chinese don't even know if such an event ever occurred. Social media channels such as Twitter are banned in China, which has its own social media platform called Weibo that is tightly regulated for any comments made with moderators deleting any post that is anti-party.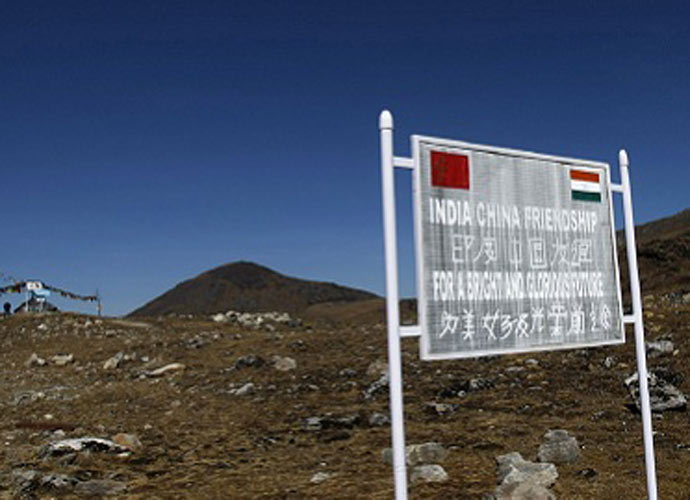 What has been written in Chinese media is backed by the Communist Party of China.
What has been written in Chinese media is backed by the CCP. There is no independent think tank or media which can give views contrary to the party line. It is surprising that China has discarded Sun Tzu's diktat of deception and opened several cards via the CCP mouthpieces, People's Daily and Global Times, which will be taken into account by Indian policy-makers.
Since India boycotted China's mega-event of Belt and Road Initiative in May, the editorials have been scathing giving a sense of both anger and frustration in China at India for not accepting Chinese superiority and the country as the dominant power in the region.
Soon after the Indian troops entered Bhutan to stop Chinese road construction, a PLA spokesperson said India should remember the debacle of 1962 war between the two countries. This was immediately countered by India's defence minister, Arun Jaitley, who said India of 2017 is not the same as the one in 1962. The Chinese foreign ministry responded by saying China too was different now.
A Global Times editorial said, "This time, we must teach New Delhi a bitter lesson."
China upped the ante using its media to put pressure on India. The Global Times came out with an editorial saying China should back independence of Indian state of Sikkim. This goes back on China's recognition of Sikkim in return for India recognising Tibet as part of China during then prime minister Atal Bihari Vajpayee's visit to Beijing in 2003, following which trade was opened up through Nathu La, the site of a skirmish between India and China in 1967 in which India won.
Incidentally, it's near the current area of standoff.
China going back on its agreements is part of the pattern of it not recognising bilateral or multilateral agreements when it doesn't suit its strategic objectives.
Last year, the United Nations Convention on Law of the Seas (UNCLOS) ruled in the favour of the Philippines over the legality of China's claims over waters of South China Sea and invalidated China's "nine-dash line".
China, which is party to the UNCLOS, refused to recognise the verdict. Even in the current standoff, China has violated its 1998 agreement with Bhutan to maintain status quo. China's credibility as a responsible power following rules based international order comes under question.
China going back on its recognition of Sikkim as part of India will bring into focus China's role in fomenting insurgencies in India's Northeast.
In 2015, it backed the creation of an umbrella group of several insurgent groups in the Northeast. It was followed by a series of attacks on Indian soldiers, the worst of which was the attack on Dogra regiment in Manipur in which 20 soldiers were killed. In response, India conducted a surgical strike in Myanmar to take out terrorists located there.
The editorial on Sikkim was followed by one on Kashmir. A Global Times editorial said, "if the Pakistani government requests, a third country's Army can enter the area disputed by India and Pakistan, including India-controlled Kashmir", which means China would send troops to Pakistan-occupied Kashmir (PoK) and if required, into India.
This was followed by another editorial in which China said Ladakh is disputed between India, Pakistan and China.
These statements by China comes in the backdrop of it repeatedly blocking UN sanctions on Jaish-e-Mohammad chief Masood Azhar, the mastermind of 2001 Parliament attack.
Recently, Jammu and Kashmir chief minister Mehbooba Mufti said China is interfering in Kashmir. Interestingly, China did not condemn the attack by Lashkar-e-Taiba on Amarnath pilgrims in which eight pilgrims were killed.
China opening its cards on Kashmir has to be viewed in the context of the China–Pakistan Economic Corridor (CPEC). China offered to extend CPEC, which passes through PoK, to Jammu and Kashmir.
India has rightly refused this as violation of its sovereignty. China plans to spend $50 billion on North Indus River Cascade to generate 40,000MW of hydroelectricity in Pakistan-occupied Gilgit Baltistan. India will have to watch out for Chinese movements on Jammu and Kashmir in light of these developments.
A few years ago China started issuing stapled visas to Indian citizens from Jammu and Kashmir. The presence of Chinese troops and missiles in Pakistan- Occupied Kashmir has been repeatedly reported over the years.
China's repeated warning over the use of military force in the current standoff and the various editorials in its media appears to be a bluff and an attempt to wage psychological warfare to get India to back down.
It recently leaked a video of a military exercise in Tibet which was reportedly held two months ago.
Another Global Times editorial said that the standoff will not be over till winter sets in. Reports in Indian media state that the Indian Army is already prepared for a long haul and made logistical arrangements for it. It is possible China will look at other areas in the long border to occupy as a pressure and negotiating tactic.
China has boxed itself into a tight corner with all its statements leaving very little room for manoeuvre. India too cannot compromise as the strategic costs will be immense.
It will take a lot of diplomatic work to get out of this standoff peacefully.
But if all fails and China does enforce a war, India should be prepared to fight one as former Northern Army commander lieutenant general HS Panag wrote in his column, "Depending upon the situation, if need be, we must mobilise to call China's bluff and be prepared for border skirmishes or even a limited war".
Even if the the crisis ends peacefully, the statements from China have damaged relations with India. It reinforces India's distrust of China which has been ingrained in the minds of the people at large and policy makers in particular, since the 1962 war.
The security competition between India and China will shift gears and this crisis will push India to speed up its military modernisation and security partnerships.
Also read: There is a simple solution to India-China Sikkim standoff, but it's not easy
The views and opinions expressed in this article are those of the authors and do not necessarily reflect the official policy or position of DailyO.in or the India Today Group. The writers are solely responsible for any claims arising out of the contents of this article.