|
Good News Diary
| 3-minute read
As assembly results arrive, and Urjit Patel exits, the markets shook at the thought of life without Narendra Modi.
Let's add some much-needed Bollywood tadka to politics!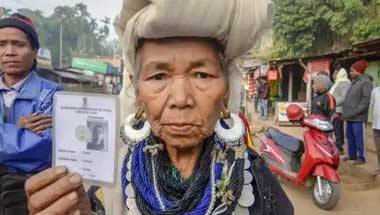 If celebrity weddings and Taimur Ali Khan's play date find more coverage in the media than Mizoram's elections, then we as a country have a serious problem.
Mizoram goes to the polls today. It has been a model state for peaceful, orderly and inexpensive elections. But will its displaced Bru tribals get their right to vote?
There are 201 candidates in the state which went to poll on November 28 to elect members for the 40-member Assembly.
Mizoram is the only one in the Northeast with a Congress government, and the party is leaving no stone unturned to retain power in the state
There are always two sides to a story.