Avian botulism is the surficial cause that killed tens of thousands of migratory birds. Collective apathy is the underlying reason.
|
The Castaways
| 4-minute read
The stunning Rajasthani folk artist died in a road accident near Jodhpur in Rajasthan. His is an extraordinary story, danced to the filmi rhythms of Bollywood and the unrelenting sounds of reality.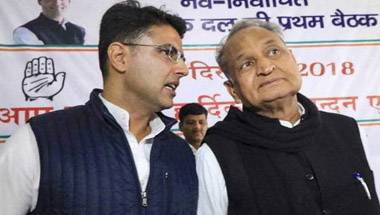 Having a minimum educational qualification for contesting local body polls was problematic. It is a welcome move that Rajasthan's new Congress government has reversed this BJP policy.
Gehlot is busy undoing what the BJP did to stop his earlier projects.
The educational criteria introduced by the former BJP-led government has been cancelled by the new Congress-led government in Rajasthan. Common folk can breathe a sigh of relief as they get their right back.
The greatest skills of Gehlot will be tested on how he can take Sachin Pilot along.
India is a young country governed by old men. When will this change? Why didn't Rahul Gandhi, who promised reforms, do something real about this?
Rahul Gandhi has given the BJP major worries. To counter him, the right wing could now aggressively take up temple politics. But that spells doom for India's institutions.
The BJP is in the need of a serious rethink.
The states with the most abysmal ratio of human females to males are vying to top sex selection to produce more females to males. We mean cattle.