The TRS needs to present a new vision and long-term solutions to agrarian distress, unemployment and Hyderabad-centric development.
People generally leave when they can read the writing on the wall.
Yogi symbolises failure on all fronts. While the UP chief minister never tried to hide his hate for the minority community, he has nothing to offer Hindus as well. This is not what India wants.
From child labour to drainage to the water woes of Goshamahal, transgender Chandramukhi Muvvala raises the debate beyond gender.
KCR ensured the Telangana sentiment got rekindled to combat the challenge posed by Chandrababu Naidu. He has also emerged now as a national-level political player.
The controversial prodigal brother of Asaduddin Owaisi has managed to win — yet again — by a huge margin
The legendary filmstar-turned-politician and TDP founder NT Rama Rao's granddaughter losing to TRS candidate in Telangana.
Let's add some much-needed Bollywood tadka to politics!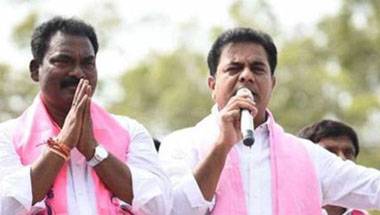 TRS supremo's son leading in his constituency. The TRS top brass could have big plans for KTR.
While voting for the Assembly polls to Rajasthan, MP, Chhattisgarh, Telangana and Mizoram ended on December 7, we will know the election results only on December 11.