The traditional Halwa Ceremony has been carried out and the Budget preparation is underway. Given that the 2019 general election is around the corner, what are the sweet treats the Modi government could offer in this interim Budget?
With an eye on the upcoming elections, the government would want to fine-tune the tax system as far as possible.
The document highlights 41 key areas that it has identified for growth.
The big question that the bank officials don't seem to care about is how people are to cope without banking services for so long? Are they only interested in getting some extra holidays?
|
Off the Record: Where Politics and Economics Meet
| 3-minute read
Off the Record: Where Politics and Economics Meet
As assembly results arrive, and Urjit Patel exits, the markets shook at the thought of life without Narendra Modi.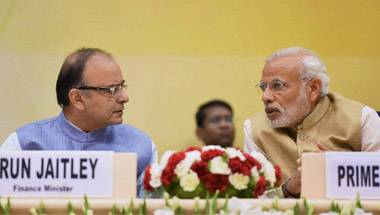 The biggest casualty of such a scenario of frequently changing or unreliable data is new investments.
GDP numbers tell a fantastic story of India's economic resilience in which the country's politics has turned farcical.
Many banks are offering personal loans through ATMs to the eligible individuals.
It would be prudent to remember that the capital reserves of the RBI are public funds.
The board did not discuss the contentious aspect of the governance structure of the RBI.