New Finance Minister Nirmala Sitharaman has begun her innings on a non-transparent note that affects her budget estimates for revenues, expenditure and fiscal deficit.
Finance Minister Nirmala Sitharaman opted for economic development as opposed to people-pleasing for the 2019-2020 budget and it makes sense.
A classic case of having fingers in too many pies, despite the boost for electric vehicles and startups, the Budget failed to enthuse the stock markets
Sitharaman is likely to aim to revive growth through higher investments.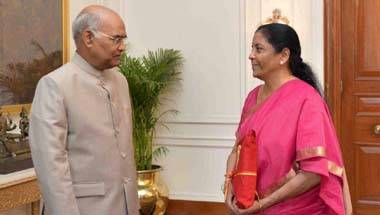 India's economy has hit a five-year low growth of 6.8 per cent in 2018-19. All eyes are now on how the finance minister proposes to steer the economy.
Finance Minister Nirmala Sitharaman will present the Union Budget on 5 July. Here are three key sectors of prime concern. Will their expectations be met?
The Budget reminds me each time, every year, how my entire education was a lie and I spent pointless hours chasing thetas and hexagons.
There are glaring gaps in India's economy. Women, SCs and STs are slipping through these. It is crucial, and doable, that the Modi govt fills these gaps via Budget 2019.
The Congress sat on the GST for years and did nothing. In contrast, the Modi govt both implemented this path-breaking reform and kept improving it, to benefit the common citizen in multiple ways.
Donald Trump's 'My way or highway' approach leads to discord and heightens prospects of conflicts. It isn't diplomacy, it's dadagiri! And India, led by PM Modi, must stand up to it.