|
Shorts In The Dark
| 5-minute read
Shorts In The Dark
BJP lawmaker from Mathura Hema Malini and Minister of State Anurag Thakur seem to be clueless about the humble jhadoo and are in dire need to learn the technique.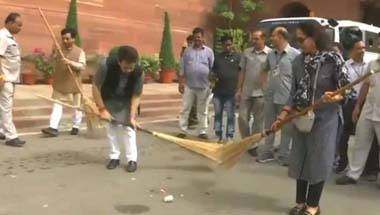 In a world full of politicians who try to sweep over real issues with orchestrated efforts, here's why we must applaud Hema Malini.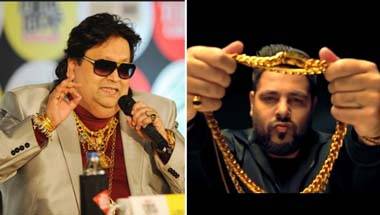 Sone Jaisa Inka Mann: These celebrities have a soft corner in their hearts for all things 'gold' but their dreams will soon be shattered.
The Budget reminds me each time, every year, how my entire education was a lie and I spent pointless hours chasing thetas and hexagons.
Sunny Deol has discovered the secret that characterises you, me and all of India's youth. He's also found a brilliant way out. For him and for us. Full applause, with dhai kilo ka haath!
The Indian version of 'The Office' didn't go down well with many viewers. But their dislike is totally uncalled for because the Indian 'The Office' is a cut above the US version even.
Who knew fashion had such superpowers!
|
Shorts In The Dark
| 5-minute read
Shorts In The Dark
It's summer and the pools are full. But from 'holy dips' to 'contagious epilepsy' and now, 'chlorates', my swimming classes have always been quite deep.
Priyanka Chopra recently donned a pair of khaki shorts and got trolled for dressing the 'RSS way'. But PeeCee doesn't care. Do you know why?
Do some hard thinking. Maybe you do not have the mettle, and the nastiness, required to be a politician in South Asia. Maybe you didn't want it in the first place.