Voters are not fools, as every party makes the mistake of assuming. Hindutva, no matter how murderously militant, is not going to sway them from real-life problems.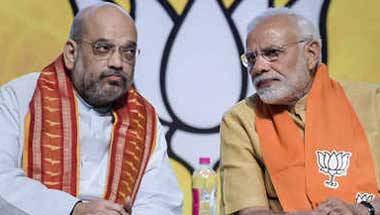 Voters seem fed up of all communal politics and no vikas.
Constantly questioning Rahul Gandhi's 'Hindu-ness' seems to have hurt the BJP. Rahul's use of 'soft Hindutva' helped the Congress, but not our larger polity.
While BJP may not succeed in living its dream of a Congress-mukt Bharat, with election results, it sure has seen a Congress-mukt Northeast.
When we pursue something with such unadulterated devotion, the results are bound to be splendid.
Let's add some much-needed Bollywood tadka to politics!
How much will the Ajit Jogi factor impact the final results?
The election results from five states shows that 2019 is not going to be a clean sweep for the BJP. In case of a fractured mandate, the party would need allies. But will it find any?
Every vote the JCC-BSP win will harm the two national parties, locked in a close contest.
The party will have a tough time selecting its first among equals.