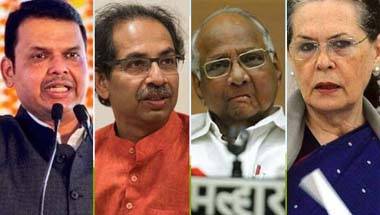 Will the present political turmoil in the state result in a strong government that addresses the real issues irrespective of the ideological dichotomy?
Will the green patch covering nearly 4,000 acres of Mumbai land be the collateral to Mumbai's ambitious Metro car shed?
Shiv Sena giving a tough time to BJP is a compulsion. The party would be wiped out if it follows coalition dharma - whatever that actually means.