On the surface, it might seem that the vote share of BJP has increased over a period of time. A closer look at the statistics however, reveals a completely different picture.
As the grand alliance is expected to aggressively entice backward communities, the Congress needs to wean away forward caste voters from the BJP.
It reminds us of a similar deal in 2005, which could not materialise at the end.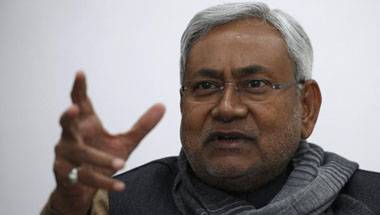 For more than a year, political experts looked for signals of a much-mellowed Nitish Kumar.
The CBI took up the investigations a month ago and is yet to question Brajesh Thakur, one of those who ran the NGO.
BJP has three bugbears in Jharkhand — Maoists, Pathalgadi protesters and church.
One common denominator for electoral success in Bihar has always been chief minister Nitish Kumar.
The Bihar Assembly seat was held by the ruling JD(U) which is why the poll outcome is of huge symbolic value.
Attending a marriage in the family of a political rival was a warm gesture.
A major chunk of the credit rests with Sushil Modi.