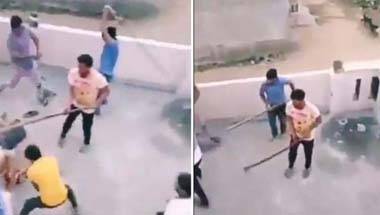 The assault came just days after the horrific terrorist violence on mosques in New Zealand. NZ has shown how to soothe such pain. Will India follow its lead?  
There are many missteps in the controversial war movie. But there is still one reason I would thank Akshay Kumar for Kesari.
BJP has shown alacrity and no ego in stitching up its alliances. Congress stands out in contrast.
Sambit has earned himself a ticket to the national foyer. But the over-aggressive Sambit we see on TV screens should make way for a humbler one in order to keep that seat.
SITREP
It's certainly a strong step. But is this also a classic case of too little, too late?
Is anti-incumbency the basic nature of Indian electoral mandates? Do people vote on performance or promises?
The irony with political parties in Jammu & Kashmir right throughout history has been the failure of the leadership to stick to a core philosophy and to the values their parties represent. They often say one thing, then do exactly the opposite.
Pakistan has adroitly played its cards — with respect to the US in the past, and China in the present. However, terrorism is fungible.
Amit Shah has proven his capabilities often. This time, winning a 'Patel-seat' will reiterate that, along with addressing the rhetoric of why most of Narendra Modi's important cabinet ministers are from the Rajya Sabha.
Rizwan was a highly popular teacher in Awantipora, which is very near the Pulwama attack site. His death in custody has touched a raw nerve in Kashmir. Where will the demonstrations and anger now lead?