The US president finally denounced the killing of Hyderabad engineer but it's too little, too late.
US President's ban on immigrants has only added to the perplexity.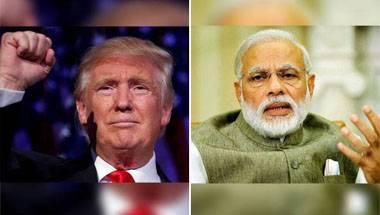 It would be interesting to see how the chemistry between the chaiwala and the multibillionaire plays out.
The DC-Moscow-Beijing triangular tango will dance to different tunes in the physical and virtual worlds.
'You can legislate tolerance, but you cannot legislate acceptance.'
A look at the Democrat's supporters' camp in NYC and the nervous anxiety in the last few hours ahead of polls.
The sense of anger, confusion, apprehension or simple disinterest on the streets of the country stands out.
Outrage over recent police killings of blacks has once again exposed the fault lines in American society.
While PM Modi will have to prove his 'neighbourhood-first' policy, Prachanda will have to do a tightrope walk between the elephant and the dragon.
As New Delhi hopes for a full membership of the Nuclear Suppliers Group, memories of 2008 have returned to haunt.